Social bookmarking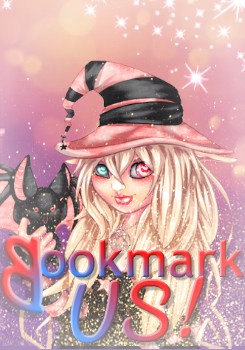 Bookmark and share the address of the Witch's Circle so you will never lose us!
Welcome to the Witch's Circle!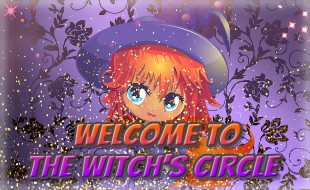 Greetings! Welcome to the

Witch's Circle

! Here, you will find many ways to empower your life and to keep traveling down the journey you follow today. Our site is considered an online resource and spellbook with a few extra activities.
Our mission is to present everyone with a comfortable environment to share, learn and experience everything new and magical.
About the Forums

The Witch's Circle provides a place for all Wiccans, witches, and other spiritual paths to acquire knowledge that may help them to empower their lives and develop a sense of self-awareness as they work on their spiritual journey. Our goal is to allow others to feel safe here, where they can openly share their beliefs and opinions among others without feeling like they will be judged or teased. With that said, t
his place offers lessons on developing a magikal and spiritual practice that will help people who are struggling to understand how to take a more spiritual role in their life. Here at the Witch's Circle, the administrators and teachers help people gain an understanding of what magik and spirituality are and find knowledge to help them heal themselves and live more spiritual lives.
If you have any questions or concerns, please message us at any time. The staff includes myself (PhoenixHeart) and another brilliant soul (StarDragon). We both make sure the site runs as smooth as possible and that no problems pop up. We are here to help all succeed. Spells and rituals are also included in the forums as well as life hacks and tricks that can help you make your life, the best you've ever had.
This site is always updating with cool new features, new lessons, and new information. Make sure to check them out!
Site Updates & News

Coming Soon:
Better Images
Small changes & features
More sections & categories!
Updates:


NEW Magazine Corner!
A New Look for the site!
Awarding System
September 2019
| Sun | Mon | Tue | Wed | Thu | Fri | Sat |
| --- | --- | --- | --- | --- | --- | --- |
| 1 | 2 | 3 | 4 | 5 | 6 | 7 |
| 8 | 9 | 10 | 11 | 12 | 13 | 14 |
| 15 | 16 | 17 | 18 | 19 | 20 | 21 |
| 22 | 23 | 24 | 25 | 26 | 27 | 28 |
| 29 | 30 | | | | | |